Get A Dental Insurance Quote
Humana Dental Insurance Company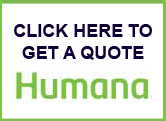 Humana Dental Insurance Company has grown into one of the nation's 10 largest dental insurance carriers in the United States. Here are some reasons to select Humana Dental:
Our dentist network is one of the nation's largest with more than 130,000 dentist locations, and we're continually expanding.
Members and their families benefit from negotiated discounts on covered services by choosing dentists in our PPO network.
Our affordable, flexible plan designs are simple to buy and use.
We have a proven track record of exceeding important industry standards such as financial accuracy and speed to answer calls.
You receive information the way you want it. Log on to our Website, call our automated information line, or talk with a customer service representative.
Members receive a free vision discount program that provides savings up to 45 percent on eye care and eye wear at 20,000 locations.
Humana Dental products and people are organized around serving you. When you select HumanaDental, you'll find a service value proposition that focuses on simplicity in doing business with us for all our partners: agents, employers, and members. Find out how Humana Dental can meet your unique needs.
Get a behind the scenes look at how our commitment to service has created extraordinary growth and loyalty.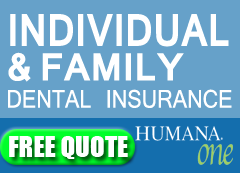 Dental Insurance Providers