Get A Dental Insurance Quote
UnitedHealthcare Dental Insurance Plans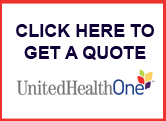 Why Our Dental?
We offer three straightforward and easy-to-use types of dental insurance plans. Each comes with different deductible and premium amounts to help you get coverage that meets your dental care needs as well as your budget.
Covered Services
Our plans offer multiple coverage options spanning Preventive, Basic and Major dental services:
Preventive care is covered at 100% with NO deductible or waiting period when you use a network provider.4 Services include routine dental exams, routine X-rays, teeth cleaning (twice a year), fluoride treatment for children under 16 (twice a year), sealants and space maintainers.
Basic services include dental exams, X-rays, nonsurgical extractions, emergency treatment to ease dental pain, amalgam fillings and resin-based composite fillings (6-month waiting period).
Major services include treatment for diseases of the pulp (including root canals), bone and other tissues supporting the teeth, crowns, inlays, onlays, veneers, bridges, dentures (payable once every five years), surgical extractions and periodontal maintenance (12-month waiting period).
Click one of the following for more information:
Dental Insurance Providers